Hypnotherapy Reviews...
To leave your own review please visit my Google or Facebook pages.

Beatrice
"Lee is an exceptional hypnotherapist. When I first came to see him, I was struggling with severe chronic insomnia. By the end of our series of sessions, my sleep disorder had improved so much that I could lead a normal life again.
Lee is patient, encouraging, inspiring, kind and a very conscientious hypnotherapist. He used a range of techniques suited to his clients needs, and always ends sessions on a high note! I felt I'd made a friend, and I was almost sad my issues had resolved because I enjoyed Lee's hypnotherapy sessions so much! I couldn't recommend him highly enough!"

---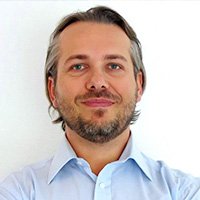 Mirek
"I can highly recommend Lee to anybody who never tried hypnotherapy. Ever since I met him a few years ago, the bond between us has been very strong. The best qualities Lee brings to his work are the ability to listen, empathy and an amazing portfolio of tools which can help you with your goals or issues you want to deal with where the will power is sometimes not enough. I was very sceptical about hypnotherapy at the beginning and misunderstood the concept but right now it's one of the treatments I use regularly and see benefits of that in many areas of life."

---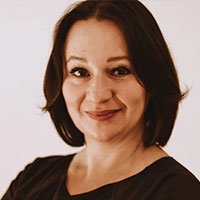 Dorota
"All sessions with Lee are so pleasant and relaxed, you feal like having a friendly chat with a good friend. He has a very warm energy and you always feel very relaxed. He helpes me overcome social anxiety. I also had a fear of driving a car, but after a few sessions I'm driving with confidence, often singing and being very comfortable behind the wheel. He uses many different techniques, which makes our sessions interesting and fun. I can highly recommend him to anybody looking for help or just to improve the quality of life."

---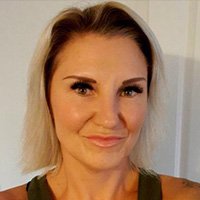 Wendy
"Lee made me feel at ease, he is friendly, empathetic and a great hypnotherapist. He helped me to identify the abandonment issues surrounding my adoption then worked with me to reprogram my thinking associated with the issue. Absolutely outstanding work, thanks Lee, I recommended you to lots of people."

---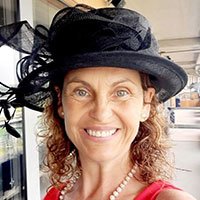 Vanya
"We all have something called the subconscious mind, which means that it is existing in our body / mind /, but not consciously been experienced or felt. We know about it because of our reaction to situations and if our subconscious mind is programmed to think or feel in a certain way, we may not or will be very difficult to change the thoughts and decisions we think we take consciously.
I am so happy hypnotherapy and Lee Harrold have come into my live. With his hypnotherapy techniques, Lee has made such a huge impact in my life as far as keeping me healthier, happier and grounded. He is guiding my conscious and subconscious in the same direction, instead as I was before sabotaging myself because of old believes.
I wanted to achieve some goals, but actually Lee is showing me, that the way to get there is more important and it must be with in the flow of life and I am starting to enjoy having that peace and calm in my life.
I also enjoy Glenn Harrold's self hypnosis recordings, but there is no substituting the power of a private session, that is tailored directly to your specific needs and life experiences. And even the better thing is that in these sessions, you will actually find out what is the best for you and what are your real desires, 100 % unique experience.
Lee is very professional in finding what the core of the issues are and also he is kind, supportive and caring person too. Thank you Lee for enabling me to feel more confident, relaxed and in peace with all of myself."
---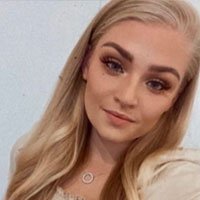 Melissa
"Not only amazing at what he does but the purest of souls, and I'm so grateful to have had the chance to work with Lee. Working with Lee has opened up more for me in only 3 sessions than I ever thought possible. I felt like I had hit a brick wall with dealing with grief and the anxieties that presented themselves as a result. He has enabled me to feel acceptance in areas of my life that have held me back for a very long time, as well as helped me regain my self-esteem and self-belief.
The perspectives and the connections highlighted in my sessions have made such a positive impact on my day to day life and I couldn't be more grateful. Lee's compassion, empathy and level of understanding made these sessions and opening up feel effortless. I could not recommend him more. Thank you so much Lee, I look forward to future sessions."

---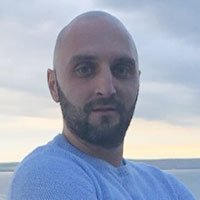 Kiral
"The sessions with Lee helped me regain self confidence and deal with anxiety. I highly recommend."

---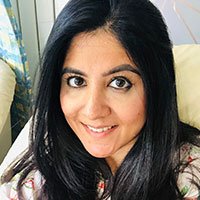 Nisha
"Lee, has really helped me with my ongoing anxiety and depression which has been caused by a hormonal imbalance that I suffer from. Lee is trustworthy, calm, reassuring and patient. I can highly recommend him for hypnotherapy that brings successful and rewarding results. He is amazing. Thank you Lee for healing me."

---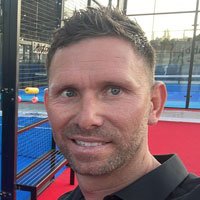 Dan
"My wife recently faced a short battle with Cancer and unfortunately she left us in March, Lee helping me so much during the process dealing with previous anxiety issues and has helped me throughout and continues to help on a weekly basis with allowing me to keep being strong for my to young daughters. I could not recommend him high enough. Thank you Lee for helping me through what is hopefully the toughest most tragic time of my life."

---

Suzanne
"At an incredibly painful time in my life, I was forced to question my values, integrity and authenticity. I was filled with self doubt and conflict. I had 3 sessions with Lee via Zoom. Lee helped me to reflect, re-evaluate and ultimately regain my self belief. Lee has a wonderful manner, he is caring, empathetic and compassionate. Although I wasn't sure about remote treatments, it was actually very positive to be able to relax in the comfort of my home and connect via Zoom. I highly recommend Lee, he is an exceptional therapist."

---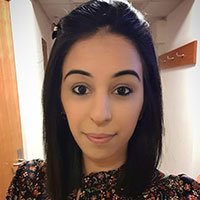 Priya
"I have been having sessions with Lee for a number of months and I have noticed such a positive difference. Lee has been able to help me with a variety of situations and I've felt so much more confident in myself which has been amazing! The multiple techniques that Lee uses have been so helpful during my day to day life and I have been able to overcome things which I didn't think were possible before.
Lee is such a friendly and caring person which made me feel immediately at ease. He genuinely cares about his clients needs and is fully supportive. I fully recommend having therapy sessions with Lee, I am forever grateful for the help he has given me. It has been life changing."

---

Oliver
"Lee made me feel at ease the second I walked through the door. Very thorough and methodical. He helped me look at problems that have troubled me for years in a completely different perspective. With his techniques I have been able to overcome them. Thank you Lee!"

---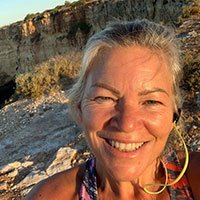 Angela
"At an incredibly painful time in my life, I was forced to question my values, integrity and authenticity. I was filled with self doubt and conflict. I had 3 sessions with Lee via Zoom. Lee helped me to reflect, re-evaluate and ultimately regain my self belief. Lee has a wonderful manner, he is caring, empathetic and compassionate. Although I wasn't sure about remote treatments, it was actually very positive to be able to relax in the comfort of my home and connect via Zoom. I highly recommend Lee, he is an exceptional therapist."

---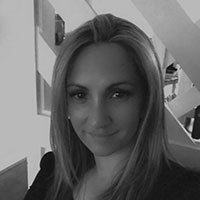 Jackie
"Hypnotherapy first caught my interest as I had been seeing a counsellor for over a year to help with my anxiety and past trauma with little success. I have currently had four sessions with Lee and I feel like a completely different person. My anxiety is completely gone and I actually feel positive about my future considering the desperate position I was in when I first met him it has amazed me. Lee has such a calming influence and is so easy to talk too. I can't recommend him highly enough."

---

Margaret
"Several extremely trying family events in my life in later years culminating with the loss of my darling husband of 53 ½ years (together for 57 1/2 years) and exacerbated by forever ongoing, very severe COVID related lockdowns in Melbourne, Australia, resulted in me sinking into a very unhappy space. I had got to the point where I just did not know what to do to get myself out of this position. Enter Lee Harrold.
The best decision I ever made during the worst time of my life was to contact Lee and organize some Zoom Sessions with him from Melbourne, Australia. I delayed contacting Lee at first as I was a tiny bit nervous and did initially wonder if Zoom sessions would work. Lee instantly put me at total ease and even after our first session, I realized that I had made the right decision and looked forward to subsequent sessions. He is so very understanding, reassuring and a very compassionate young man.
Lee has been responsible for totally turning my life around and assisting me to create great changes in my life and I will be forever grateful to him for his great gift to me. And I would not hesitate in contacting him again in the future, if for some reason I thought I needed it. I now have an ever increasing sense of positivity in my life and it is truly wonderful to be feeling a happy and relaxed human being once again. A huge thank you Lee. You are a very special young man."

---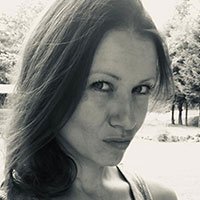 Ewa
"Lee is a very positive person. He listens carefully to description of your matter and adjusts the session in a way it makes you fell comfortable. There is no pressure, no time limit to answering his questions. You will fell relaxed and very motivated afterwards. I personally felt the power to achieve my goal, as all the previous fear and unwillingness disappeared. So thank you very much for that. I will use all my motivation from sessions with Lee to deal with it with a clear mind. I highly recommend working with him."

---

Amanda
"The sessions with Lee were a game changer for me. After just a few weeks I finally felt free from the subconscious entanglement caused by childhood traumas. I was very impressed about how fast I could see the positive impact of his techniques on my overall wellbeing.
I spent years doing counselling and even though it helped me to understand where the emotions came from, I never really felt in charge of it. Lee helped me to reset and see things with a different light. I am more confident now, and my emotions are much more in proportion to the present moment. I honestly wish I have met him before and I will be forever grateful for his wonderful work."

---

Harry
"I have recently finished a 3 part series of sessions with Lee. After trundling along in what has been a rather confusing and destabilising period in my life, Lee's generous time, good nature and humility really helped me to make sense of what I was feeling, and now I can say that I have emerged from Lee's presence a richer person with a newfound clarity and strength I didn't know existed.
Booking a session with Lee is essential. I highly recommend it. Lee is highly skilled in what he does, professional, down to earth and relatable. I loved every moment I worked with Lee, and I'm sure you will to if you decide to book him."

---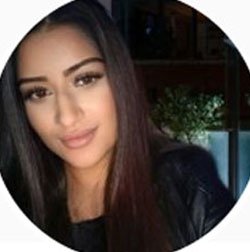 Jasmine
"I've had 3 sessions with Lee so far and he has been amazing, through having hypnotherapy with Lee it has transformed my daily life over night, I had problems that were related to trauma from an abusive relationship which were affecting me in every aspect of my life.
After having the sessions with Lee I feel more motivated, positive, my mind is clear, and most importantly I feel totally detached from my trauma and have gained inner peace. I'm living my life in a total different way to what I was just a few weeks ago. I couldn't recommend Lee enough!"

---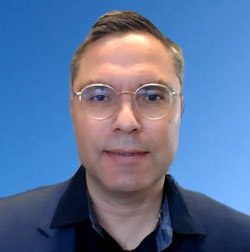 Dr Ludwig Manfred Jacob Ph.D./M.D.
"I was very positively surprised by Lee Harrold who is an excellent hypnotherapist. In spite of his quite young age, he is very experienced, empathic and innovative. He deeply cares and is normal himself, which is a rare thing in psychotherapy but very helpful! He has been very helpful in my own personal journey and I am very grateful for his help...
He works a lot with visualisations which helped me to integrate this very powerful tool into my life on a daily basis... I can highly recommend him, just go for it, change and improve your life!"

---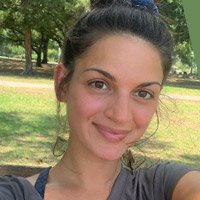 Leana, USA
"My favorite part about our sessions is that Lee is always warm and kind. He has a great ability to introduce tools that are truly effective and lasting.
Lee's genuine attitude and calming demeanor allows space for honest and productive sessions. We are able to meet virtually and I feel the benefits as if we were together in person. I am so grateful for working with Lee!"

---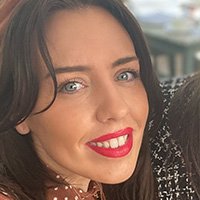 Jessica
"In life, sometimes we are lucky enough to meet souls that guide us and teach us for the better. This is exactly Lee. He's been more than a hypnotherapist, he's become a friend. Lee has a very caring heart and I honestly from the bottom of my heart would really look forward to our sessions together. He is so understanding, non judging and makes you feel like you are just having a chat with a friend!
It can be daunting opening up to someone you don't know. If this is you and you are looking to change your life for the better then I honestly cannot recommend Lee enough. I feel very privileged to have been able to learn from Lee and I'm so grateful. Thanks so much Lee! 10/10!"

---

David, Australia
"Lee is a kind and supportive person who made me feel comfortable from our first meeting. He actively listens and adjusts the sessions to match my responses. After only a couple of weeks I saw huge improvements in myself, and coming to the end of our time working together I feel as though I have broken through the mental blocks that brought me to Lee in the first place. After each session I'm so relaxed I feel as though I have been to a day spa! I look forward to keeping Lee up to date with my progress outside of our sessions and highly recommend him to anyone"

---

Karein
"Recently I had a few NLP and Hypnosis sessions with Lee to overcome a phobia that had developed a number of years ago. He immediately made me feel at ease and was very keen to understand my issues . Despite me having no idea why the phobia had started Lee was very knowledgeable and after a mix of his NLP techniques and Hypnosis I am very relieved to say I am so much better now. Thanks Lee! I can definitely recommend."

---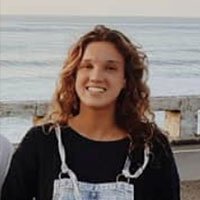 Alicia, Spain
"I'm really happy with the sessions I received with Lee. He understood my sleeping problem and helped me out to improve it. I totally recommend it."

---

R.C.
"I have tried different therapies to help overcome anxiety and low self esteem from which I have suffered since childhood. I also lead a very stressful life caring for my autistic child. I have to say I am so happy I was introduced to Lee. For the first time I have seen improvements in my mental health.
Lee has given me many tools that I can take away from the sessions which give me confidence in dealing with difficult situations. My family have also seen changes in me which is very reassuring. As a therapist Lee is very friendly, caring and professional, I feel very comfortable working with him. I have a lot to thank Lee for and highly recommend him."

---

Suzy J
"So at first I was a bit sceptical about hypnotherapy but I didnt want to continue the way I was going (stuck in a loop) so ready to try anything. And to be honest, its the best choice I made in a long time! I feel different but most importantly I act different! Instead of eating when I feel sad or tired I choose to exercise or meditate. I don't feel the need to stuff myself with too much food but am still able to enjoy food!
Just 3 sessions and I feel like I'm a different person, from negative /glass half empty to positive and most of all I believe in myself and I'm more secure about myself! Thanks so much Lee!"